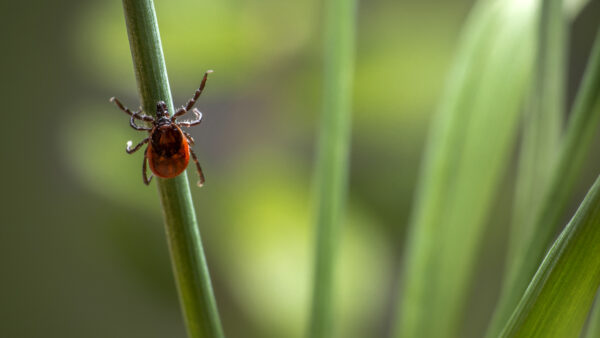 HARRISBURG – Three bills sponsored by Sen. Michele Brooks (R-50) were passed by the Senate Health and Human Services Committee and now advance to the full Senate for consideration.
Senate Bill 100 would require the Department of Health to work with the Tick Research Lab of Pennsylvania at East Stroudsburg University to provide more thorough testing and expand coverage for medical treatment.
"Pennsylvania, unfortunately, ranks the highest in the country for the number of confirmed Lyme disease cases. It's a pervasive threat to public health, but hasn't gotten the attention or resources it deserves," Brooks said. "We must fight back against Lyme and other tick-borne diseases and ensure that patients have access to coverage for comprehensive testing, diagnosis and treatment."
Senate Bill 500 would require Pennsylvania's Medicaid program to cover the use of medically prescribed pasteurized human donor milk in both inpatient and outpatient settings for children who are less than a year old. The donor milk must be obtained from a milk bank licensed in Pennsylvania for reimbursement.
This legislation would help infants who are unable to thrive on commercially available specialty formula or who have medical conditions that hinder their growth and digestion. It would provide significant health benefits for the most medically fragile and vulnerable babies in the commonwealth.
Senate Bill 555 would help struggling emergency medical service (EMS) providers by allowing them to be paid by Medicaid for each ground mile they transport a patient beyond the first five miles. Currently, they must transport a patient 20 miles before the $4 per mile fee activates.
"As I've heard from local EMS providers, costs are significant and are rising, and the workforce is strained. This legislation will help address these factors, working in conjunction with the increased state reimbursement funding for EMS providers passed by the General Assembly last session." Brooks said.
All bills now advance to the full Senate for consideration.
CONTACT: Adam Gingrich, 717-787-1322